DAVID NAYLOR INTERIORS is a full service Residential & Commercial Interior Design Firm; Custom Woodwork & Upholstery Design Studio; and Unique Furnishings, Art, Antiques & Decorative Arts Store located at 1222 Flagman Way, Santa Fe, NM 87501. DNI works in all arenas of design from contemporary to traditional, and specializes in New Mexican Historic Revival & Preservation, and reinterpretation of the Santa Fe Lifestyle for today's homeowner.
DNI is proud to honor the same spirit that inspired the artisans of long ago by commissioning custom creations from local craftspeople, including wood-workers, furniture maker, stoneworkers, and tile artisans who bring a high level of devotion to their work. DNI designs furnishings and architectural elements that capture the warm, traditional ambience of stately European homes or rustic country retreats while introducing all the creature comforts and contemporary sensibilities of today. DNI uses time-honored materials and incorporates historic and traditional features, enhancing the character of rooms with carved wooden insets, painted panels, distinctive doors, arches, columns, intricate floor designs, beamed & corbel ceilings, and furniture to suite that is scaled to a room's proportions. DNI Works closely to create a design that is uniquely the homeowner's.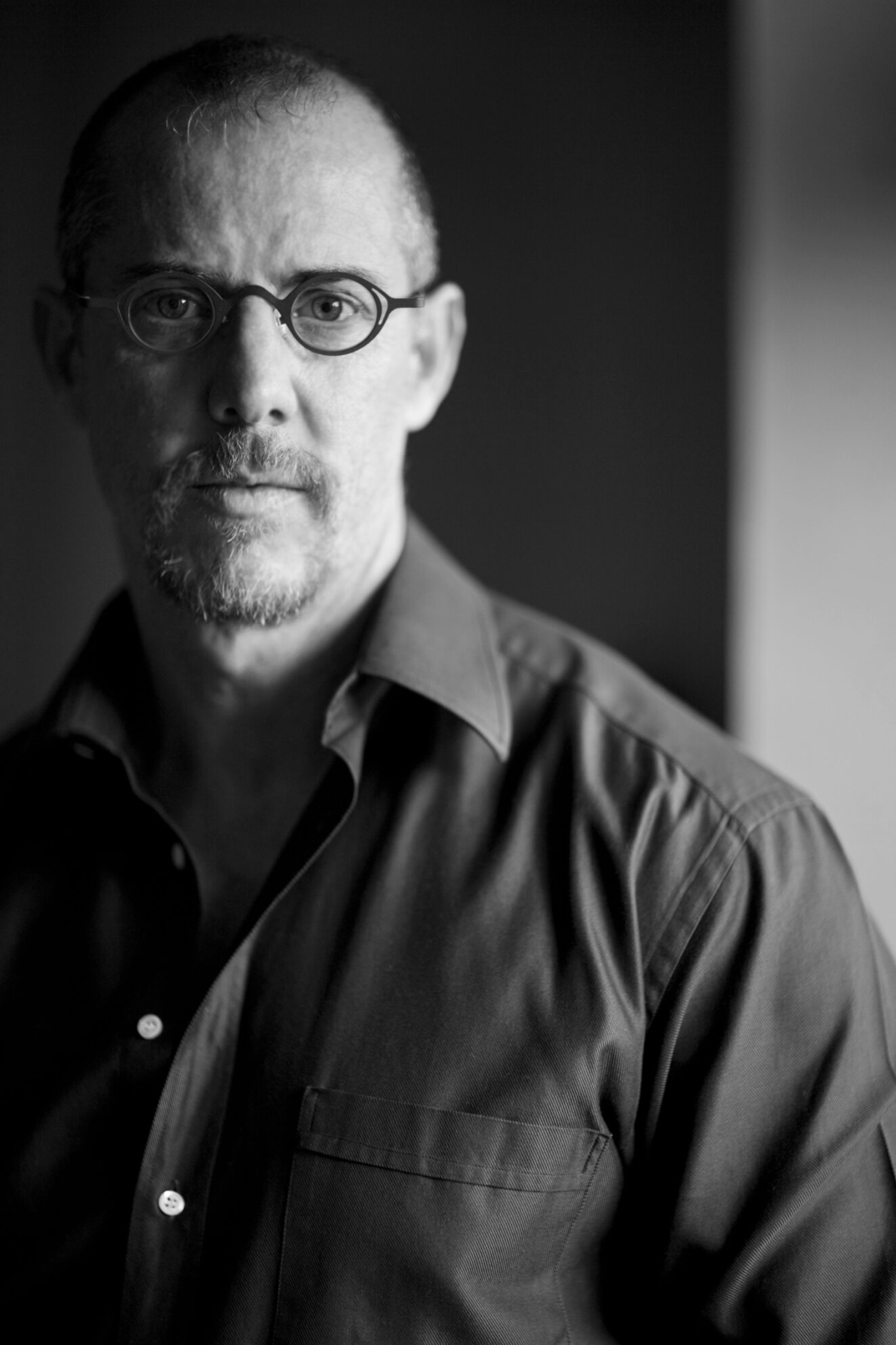 DAVID NAYLOR is a leader in his industry. He believes in the depth of design and living as art. His philosophy and greatest design strength is his ability to weave a balance of both contrast and harmony between many eras and cultures and introduce veritably rich and complex visual interest in otherwise common interiors. This skill allows David to bring soulful and original concepts to contemporary and traditional interiors alike.
Born and raised in Philadelphia, Pennsylvania and trained as a painter and artist in New York City, David Naylor has had the honor of transforming the homes of clients from coast to coast. His 30 years of design experience and acumen have led him to masterfully execute beautiful and moving spaces throughout America. David studied at Philadelphia College of Art and later the Pennsylvania Academy of Fine Arts, with studies at the Academia Le Gallerie Degli Uffizi, and The New School. David cut his artistic teeth on the exciting pavement of the 1980s New York art scene working for and inspired by art sales giant Mary Boone, and legendary artists including Warhol, Schnabel, and Basquiat.
David's work is best described as timeless and effortlessly sophisticated. His process is one of the traditional European masters in art & architecture, starting with his approach and method to design. Based in artistry and illustration – David sketches by hand all his design proposals while also providing all the technical CAD drawings, skills, and services required of professional offices. Yet, what really separates David from others is his dedication to complete transformation and enhancement by his belief in attaching rich design interest, finish, and architectural elements on to the build of his projects, and his ability to execute them spectacularly, be them remodel or new.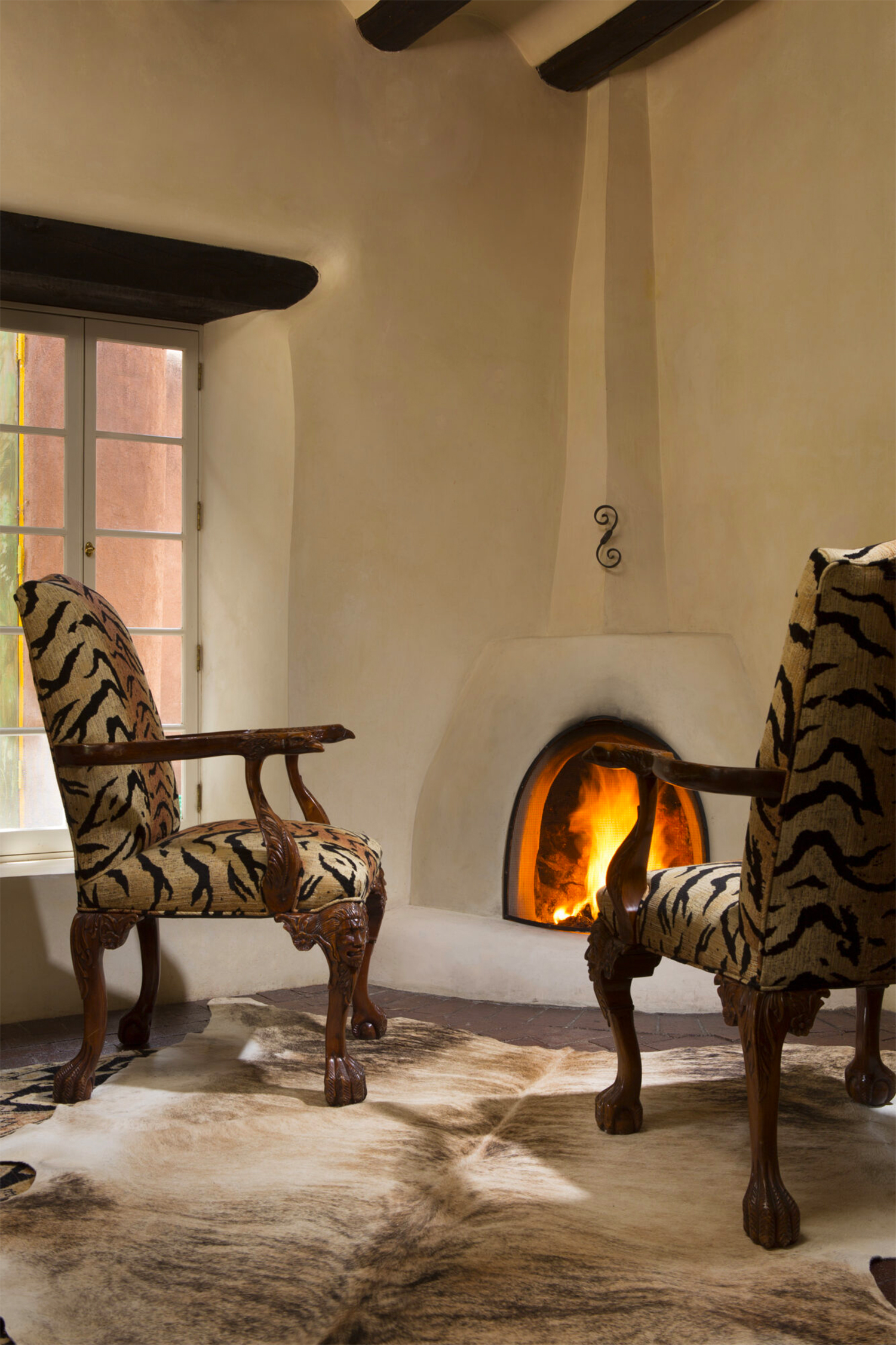 Bringing life and context to his interior design work, David utilizes custom architectural elements in symphony with custom furniture, with rich hand made and quality crafted finish of the traditional regional arts and craftsmanship of Europe, Latin America and in particular New Mexico. Featuring locally made pieces incorporated into his design commissions David's workshops provide custom handcrafted carvings of casements, ceiling panels, mantels, furnishings and more. His work succeeds in feeling cohesive and inviting, in place, rich with culture and location, seamless in the landscape of living.
Santa Fe's rich culture and history is deeply embedded in much of David's design. David has called Santa Fe home for 34 years. Often finding ways to suggest, fully embrace, or redefine Santa Fe style, David knows how to make Santa Fe style work in all types of homes. David's contributions to the Santa Fe design community are nothing short of the likes of Meam, Girard, Lumpkins, or Atwill. He has worked on notable projects such as the Las Campanas Clubhouse, Quail Run, Blackstone Ranch, Inn of the Five Graces, Geromino, OCULUS and has helped countless homeowners, celebrity, and society clientele in Santa Fe and nationwide live their dream and reach the potential of their home.
Going on 38th year of designing interiors nation wide, with projects throughout New Mexico, New York, Arizona, California, Italy, and more, David Naylor Interiors is the choice for anyone whose need for quality service equals their need for fine living. David's work is met with great respect and happy clients nationwide. Having designed the New Mexico Governors Mansion three terms in a row for Governors Richardson, Martinez, & Lujan-Grisham, David has experience at the highest levels of professionalism in his trade.
David's work has brought him into collaboration with respected industry colleagues such as Juan Pablo Molyneux, Betty Stewart, and Anita De Domenico. David has worked on many award-winning builds with top of their field builders such as Prull Construction, Tierra Concepts, Dressel Construction, PRAXIS and more. He is also proud to support and help advance the careers of other local designers through his mentorship and work with SHOWHOUSE Santa Fe.
David is grateful to be a fund-raiser and philanthropist in his local community through the design industry with his foundation SHOWHOUSE Santa Fe, founded in 2011 by David and his friend and colleague Jennifer Ashton. David lives in Santa Fe where he enjoys cooking his mother's Italian recipes for his partner David Garcia, and their dog Rosa.